Friday August 30th from 11-3pm.
We will have free giveaways from slurpees to coffee, beverages, samples and more. We will have a dj and games as well as prizes. You will be able to enter for 3 of the prizes starting August 26th which will be prizes geared towards the long weekend. Gift baskets for road trips and camping essentials.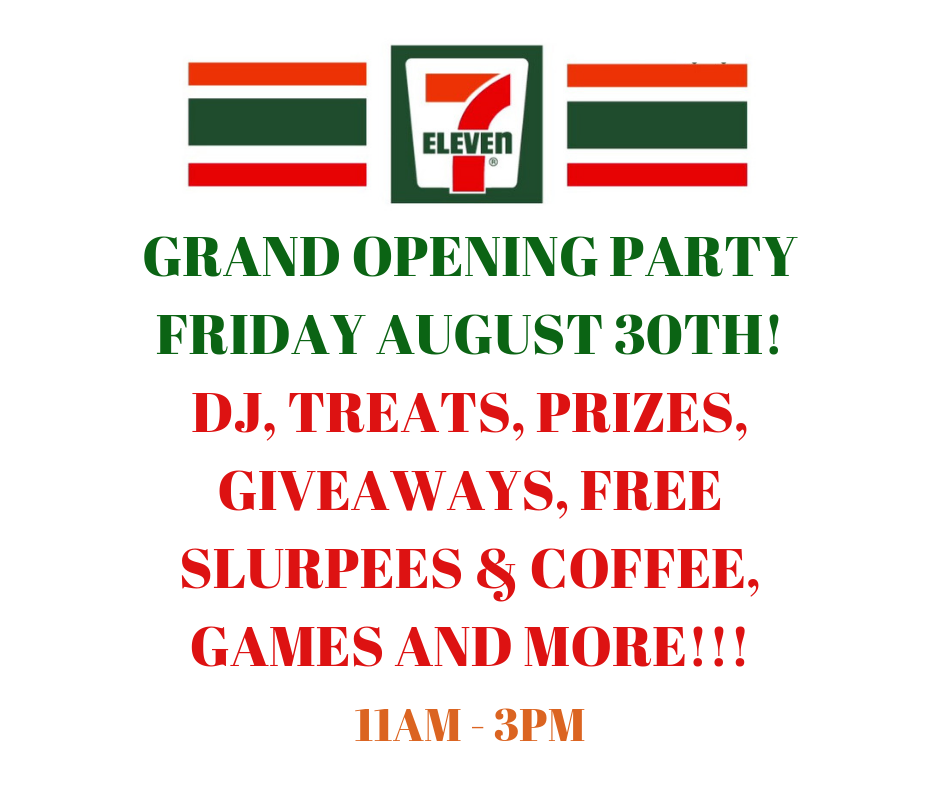 We will be doing the draw on the 30th at 2pm.