Your Community Association had an opportunity to discuss a few matters that we receive from time to time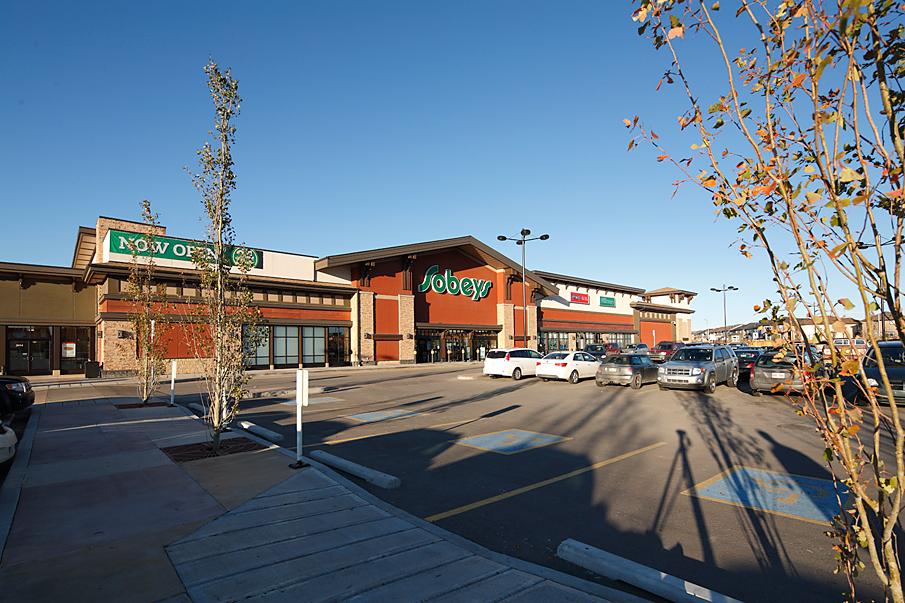 concerning the Cranston Market. We want to thank First Capital Asset Management for taking a moment to answer these 4 questions. If you have other questions or concerns you would like to know about, please let us know!
1. Why does the Sobeys complex pile all of the snow in the middle of the parking lot and essentially eliminate 12 stalls with an already small parking area? Unfortunately this is the most accessible and appropriate area.  Since the City of Calgary closed their snow dump sites, it has been a challenge to remove/melt snow off the parking lot as it is quite costly for the merchants, especially during heavy snow fall season such as the previous one.  We make best efforts to clear the snow within the budget perimeters.
2. Why are the speed bumps so big in the parking lot? The speed bumps were designed to reduce the speed of vehicles, and the developers would have designed them specific to the site's needs .  City of Calgary uses and average height of 3" for its speed bumps.  Private parking lots can range up to 21.5".  The speed bumps in Cranston Market are approximately 5" to slow vehicles down to approximately 20 km/h.  If a vehicle is going the appropriate speed then it should not have any issues.
3. What is happening with another sinkhole in the Sobeys parking lot? There has been similar situations in other parts of Cranston in which settlements or 'sinkholes' developed due to the subgrade fines being washed into the underground utilities bedding gravels.  We are working with experts in the area to resolve the issue as they arise.
4. How is the All Lanes Access proposal coming for the entrance on the south side?  The proposal was resubmitted and we have been in discussions with the City ongoing. We are planning to do another traffic study of our own to question the City's definition and rationale for the Cranberry Road being a two lane road
If you have any further questions or concerns, please feel free to contact me.